Rock tumbling is a fantastic hobby for kids because it's both fun and educational. Kids can learn about different rocks and minerals while having fun turning them into semi-precious gems to collect or even to make neat things like jewelry.
The best rock tumblers for kids
Rock tumblers also make the perfect gift for kids – whether it's for Christmas, birthdays, or other special events. What kid wouldn't love to have a rock tumbler to show off to his friends?
In this article, I'll review the top five best rock tumblers for kids in detail.
The 5 best rock tumblers for kids​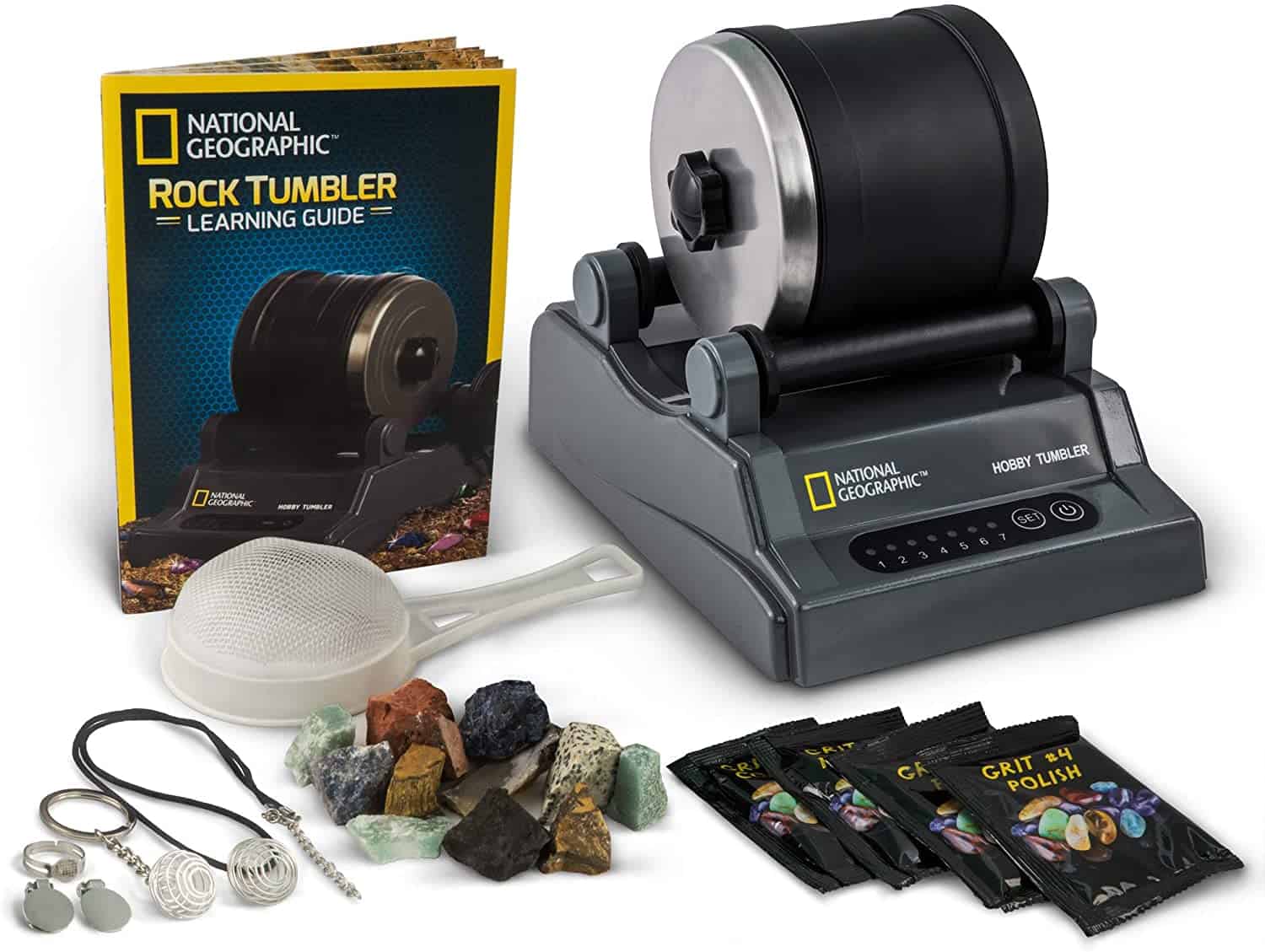 Rock tumbling can be a fun hobby for adults and kids, but it's difficult to find the right tools. Some rock tumblers are too complex for kids and as a result, many give up before they get great results. You don't have to settle for an inferior product!
The National Geographic Hobby Tumbler is easy enough for anyone – regardless of age – to use, plus it comes with everything you need in one box at a price that makes sense. It's durable and quiet, so you'll enjoy using this machine as much as watching your rocks come out shinier than ever! With this kit, you'll be able to make polished gemstones without any previous experience. They've included everything you need – even real rough stones – along with step-by-step instructions on how to do the job properly every time!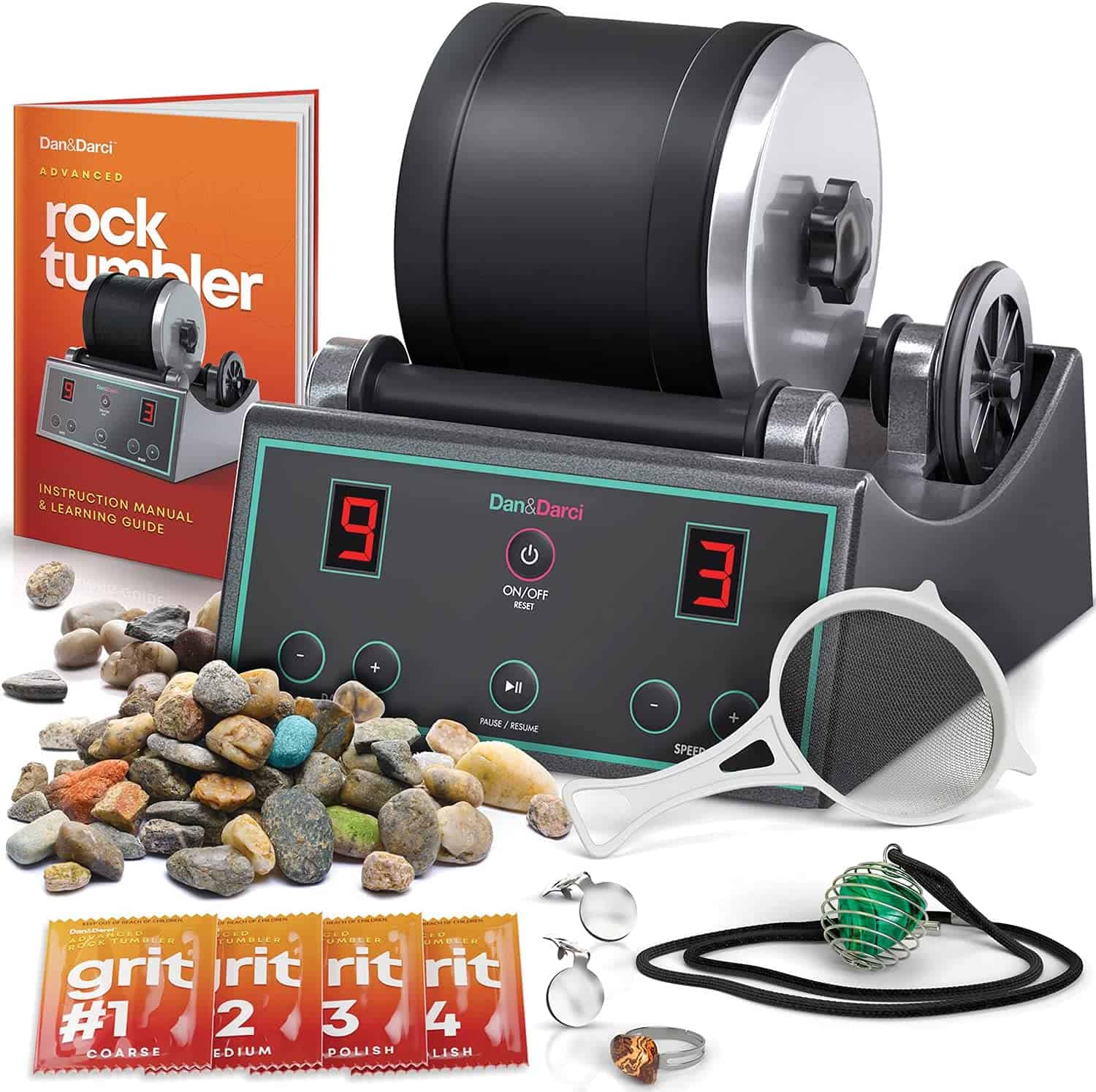 This complete kit includes everything you need to start turning rough stones into polished gems in no time flat. The motor is powerful enough to handle all kinds of rocks – even the ones with really tough surfaces. Just add some grit (included), water, and stones (also included), and watch as your little treasures are transformed right before your eyes! A great gift for anyone who loves working on projects or learning about science. Plus the finished product makes an awesome addition to any collection or jewelry box!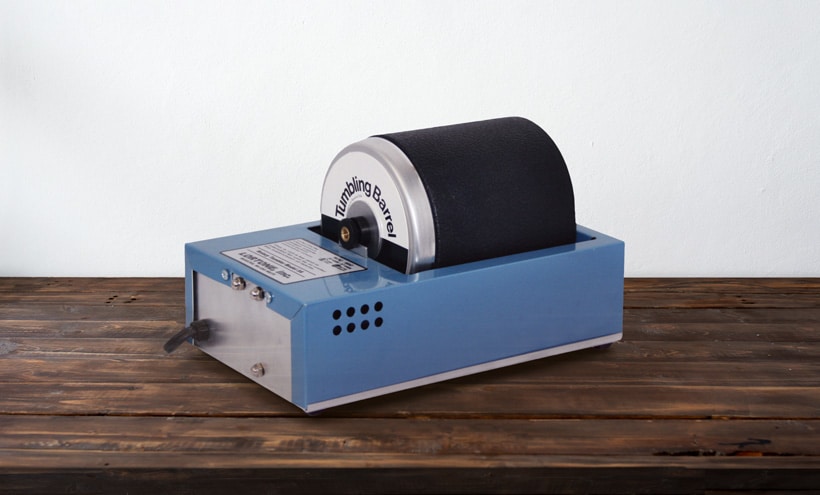 The Lortone 3A is my top pick if you want a professional-grade rock tumbler at an affordable price. It's built like a tank right here in the USA by Lortone – the leading manufacturer of rock tumblers for over 50 years. It comes with a one-year warranty and is designed to be hassle-free so you can focus on polishing your gemstones.
The National Geographic Professional Tumbler is the most advanced model for kids on the market. It has three selectable speeds, a timer function for days or hours, sound dampening cover that makes tumbling quieter than ever before, one pound of rough rocks (including agates), four bags of grit, five jewelry fastenings, and a new strainer included in the box!
All you need now is some rough rocks and some polish to make beautiful jewelry pieces out of them!
Final thoughts
There you have it – my top five picks. If you're still having trouble deciding which you should buy, consider the following:
If you're just looking for more of a toy as a gift, then go with either the NSI or Smithsonian model.
Just be aware that these tend to break down more often than the professional-grade tumblers.
They are both made overseas and use cheaper parts than other models. I tend to think of these more like toys.
If you're not sure whether the child will like the hobby and don't want to break the bank, then go with the Chicago Electric model.
It's priced pretty competitively and is a big step up from the 'toy tumblers.'
If you know the child will love the hobby (as most do) OR if budget is not a concern, go with the Lortone or Thumler's.
These brands have been around forever and build everything in the USA – they also have great warranties.
They're also much higher quality than other brands and will last a very long time. And in the future when you want to upgrade to a larger tumbler, they make several other models which allow you to grow into the hobby.
I hope this article gives you a better idea which rock tumbler to buy. Whichever model you decide will be a great gift for any kid!